Well it has been a LONG ROAD with no events or no tickets to sell!
As of right now, that is all changing. I am pleased to announce that there will be two events in 2022 in an effort to pay tribute to those inductees who have been put on hold for two years.
Tickets can be purchased here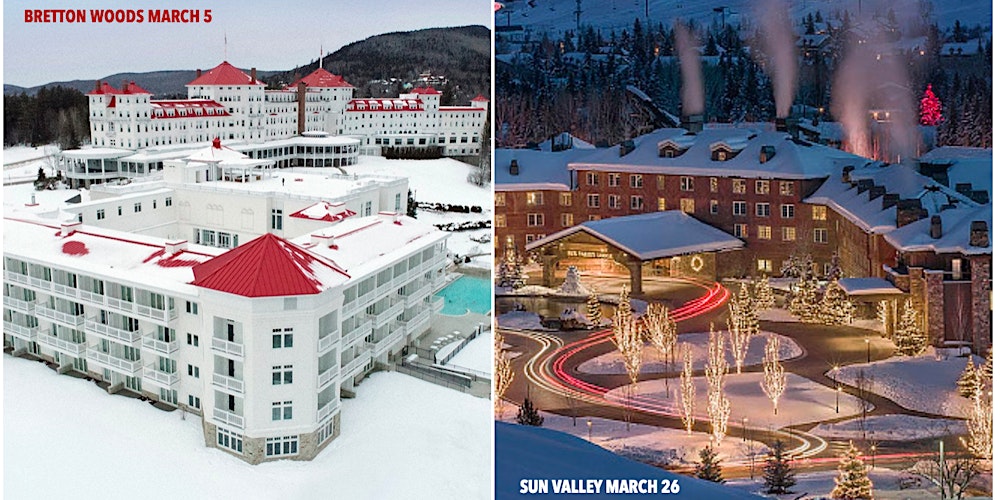 Two five-day Snowsport History Celebrations featuring on-snow events, demo's, aprés parties, receptions and the Hall of Fame Induction!
www.eventbrite.com
There will be an induction at Bretton Woods New Hampshire on March 5th
There will be a second induction at Sun Valley Idaho on March 26th.
Tickets for both Bretton Woods Induction and the Sun Valley Induction are officially ON SALE!!​