ExoticSkis
Skier
Industry Insider
Joined

Nov 18, 2015
Posts

265
Location
​
Coalition Snow Rebel (2019-2020)​
128-88-110 r=18m @ 175cm
​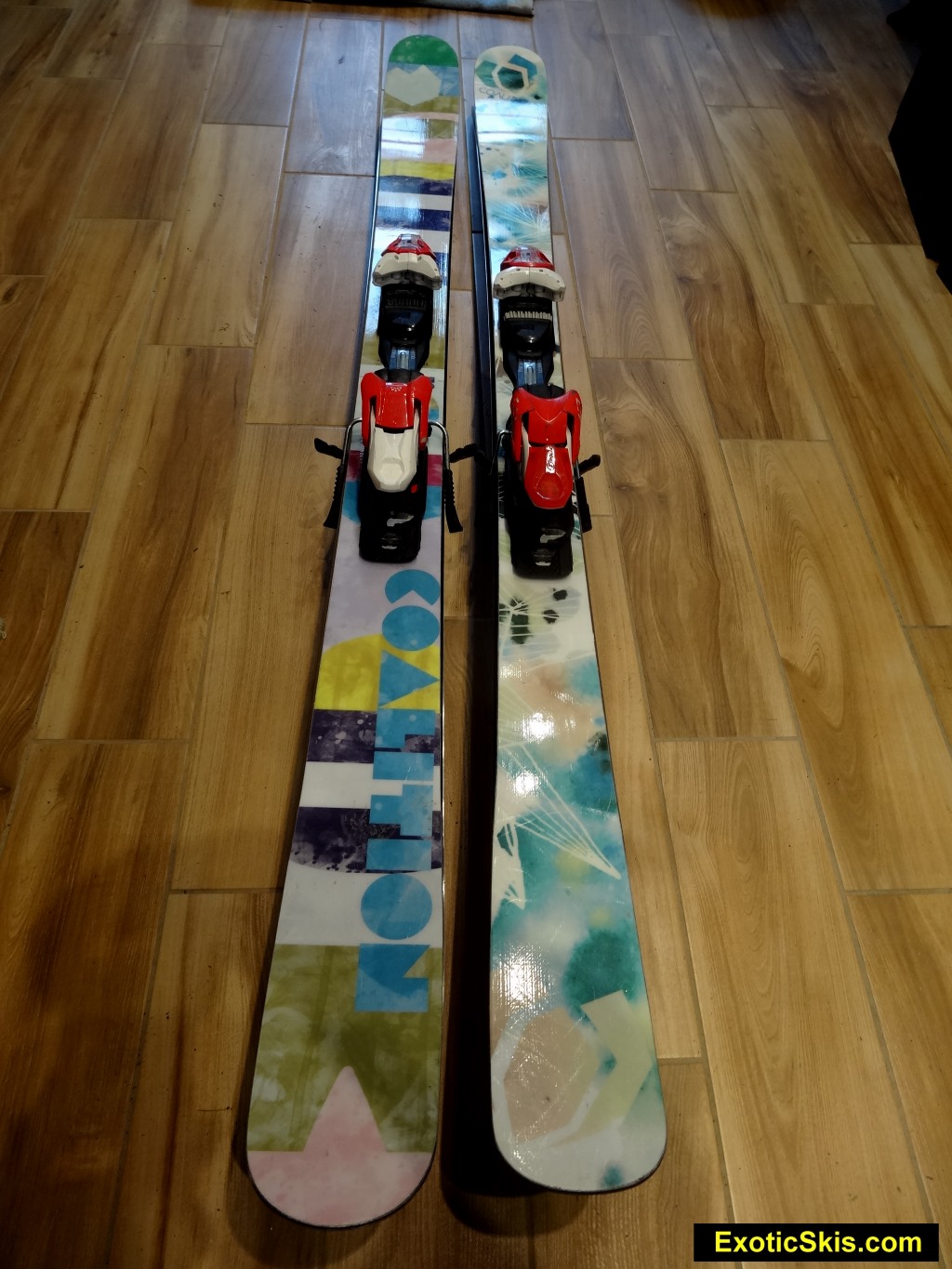 Coalition Snow SOS (L) and Rebel (R)



Manufacturer Info:





Reno, Nevada 89502
1-775-525-8136
http://www.CoalitionSnow.com


[email protected]



Suggested Retail Price (MSRP):

$699 usd

Usage Class:

All-mountain carver

Rating (with comments):
(1="get me off these things"->10="I have to own a pair")

8+ Technical hardpack or packed powder carving
8 - Mixed surface conditions, crud busting & bumps.
7 - Powder

Background:

Coalition Snow was co-founded in 2014 by Jen Gureck (CEO)i, who is an impressive powerhouse of activism, energy and inspriration. Coalition snow is the first ski and snowboard company created by women, for women. As stated on her LinkedIn page: "Jen Gurecki is the co-founder and CEO of Coalition Snow, a women's outdoor equipment and apparel company designed to deconstruct the status quo. Simply stated, Coalition makes women's skis and snowboards that don't suck. #sisterhoodofshred
She also founded Zawadisha, a social enterprise whose mission is to provide small loans to rural Kenyan women to finance their livelihoods. Zawadisha's model is soundly pro-poor, pro-woman, and pro-environment. #investinwomen Jen has a master's degree from Prescott College and dropped out of their PhD program when she realized that being a CEO was more productive than being a grad student. She spends her evenings recording the podcast Juicy Bits and recovering from her 70-day cycling trip across Africa (where the idea for Sisu Magazine was born). She was recently featured on the CNBC show Adventure Capitalists where she turned down a $1 million offer from Bode Miller, and is a seasoned public speaker who delivered a TEDx talk in January 2016. Learn more at www.coalitionsnow.com and www.zawadisha.org."

Manufacturer's Description:

"Get ready for the newest ski to join the Coalition Snow line-up. Introducing the Rebel, a women's all mountain carver designed for women who want to rip it up. You want more and you want it fast. With a more pronounced side cut than the other skis in our lineup, the Rebel women's all mountain carve ski carves through trees, bumps, and corduroy with ease. Two millimeters of camber and gradual early rise make initiating the turn as easy as possible while maintaining stability through the turn. The birch core provides a smooth flex that won't chatter. Quick edge to edge transitions keep this ski nimble when negotiating tight trees."

- Website - 2019



Technical Ski Data:

Birch hardwood core

Slanted ABS sidewalls

Triaxial fiberglass

Cambered midsection, rockered tip and tail

1908 grams and 1896 grams weight (measured)
Manufactured in Asia.

100% Money-Back Guarantee within 14 days. Lifetime warranty on defects...Coalition Snow pays for warranty shipping costs.


Bindings, Boots & Waxe Used:

Tyrolia PRD Powerrail Adjustable Bindings
Salomon S-Max 120 boots.
Salomon S-Max 130 Carbon boots
GreenIce Waxes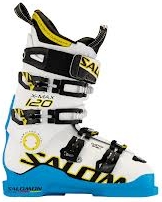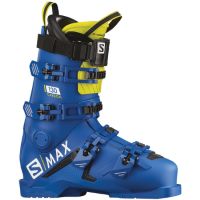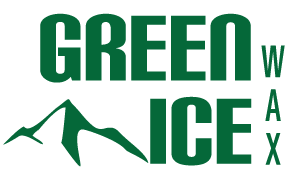 Pre-Skiing Impression:

Very nice fit-and-finish and a decent factory tune and wax treatment right out of the box (which many companies do not provide.) Moderately stiff flex from tip to tail, fairly stout underfoot . Good torsional strength. Snappy rebound, fairly damp, but lively. It feels like a charging ski ready to be driven. Really attractive topsheet (all testers liked it and it got several positive comments out on the hill).

Test Conditions:

Eastern corduroy, shin-deep powder, packed powder and hardpack groomers & boilerplate, bumps, steeps and trees.

Summary:

The Coalition Snow Rebel is a high-performance, playful, yet seriously capable all-mountain ski with a bias toward being actively driven rather than passively ridden. This is not a "female-specific" ski, but instead a unisex ski marketed through the lens of a woman-focused company. We had several men on the Rebels, and they were stoked on them. The Rebel rewards an athletic input, delivering a grippy and impressively powerful response when called upon, yet traverses a wide variety of snow surface conditions with authority and confidence without any real weaknesses or unfriendly behaviors.

The more time you spend on the Rebels, the more you realize you can take them pretty much anywhere and ski them as hard as you want and they deliver a great ride every time and don't take a lot of effort to ski. With their modern shaping and camber profile with good rocker proportions, the Rebels are easy to engage into a carve, or ride through crud without beating up the pilot or demanding constant vigilance. The fairly generous rocker front and rear means the moderately stiff chassis is easy to start and end a turn, yet holds a confident and power-hungry midsection that somehow feels pretty true to the measured length.

If you're looking for a true all-mountain ski in the 82-88mm waist category with plenty of power on-tap and a smoothly confident, athletic ride, the Coalition Snow Rebel fills the order perfectly while being distinctive and different than most other skis on the mountain with its cool graphics and story about Coalition Snow and its mission...all at a great price and 14 day 100% money-back guarantee and lifetime warranty against defects.

Hardpack and Boilerplate:

The Rebels, even in stock tune out of the box, perform really well on hardpack and boilerplate surfaces. The strong torsional strength of the central body of the ski lets you take the easily engaged tip and drive the forebody and center of the ski into the hardpack with confidence, where the energetic tail releases you into the next turn smoothly and authoritatively with great reliability. You can ride the Rebel along a GS-like radius, or get more cut-and-thrust behavior into the mix and generate medium radius turns approaching short-radius sizes without protest from the ski's geometry. The Rebels telegraph the degree of grip under their entire length nicely, so you have a reliable reading of your traction condition in all situations, yet they dampen harsh vibrations pretty well and never misbehave or feel overly reactive or rude underfoot. The relatively hard sidewalls deliver pressure applied to the hardwood Beech core directly to the edges with very little loss of energy. The Rebels have a slight bias toward sporty, reactive feel on hardpack rather than heavily-damped and isolated like some heavier, metal-infused skis with racing DNA in their designs. The Coaliton Rebels deliver a consistenly good, reliable grip on hardpack without asking the skier to execute olympic-level skills, and that's what we want in an all-mountain design.

Mixed Surface & Variable Conditions:

The Rebels are really adept at cutting through mixed snow conditions and surface types with confidence and sporty responsiveness with minimal deflection. The somewhat generous rocker in the tip allows a good tip float and gradual transition of uneven surface effects down the length of the ski, where the strong midsection and tail deliver excellent directional integrity and power on-demand. The rockered tail allows a good release when needed without hangups, yet you can lay into it farily hard and get a powerful trajectory for as long as you need it. The rocker proportions provide a good degree of agility yet deliver a remarkably stable feel in mixed materials and terrain conditions. This is a direct result .of modern shaping and camber profiling constructed with the hardwood core and stiff sidewalls. The rockered tips and tails make banging through the bumps a fun ride, and you can push the Rebels remarkably hard and get more and more performance out of them without ever feeling like they want to give out or wash away. Again, these are great traits in an all-mountain ski, and the Rebel's got 'em.

Powder Conditions:

We were fortunate this winter to have great powder conditions on a bunch of days, so the Rebels had some powder days at several different hills. The 175cm version is only 88mm underfoot with a 128mm shovel, so it simply cannot float like a dedicated powder ski or fatter freeride ski, but the Rebel cuts some really fun turns in powder if you treat it like a somewhat stiff, directional ski. The generously rockered tip is the key to the respectable performance in powder conditions, but "directional" is the word to remember since the Rebels are well-cambered and sit on the stiffer side of the flex spectrum. The faster you go, the more you can feel a bit surfy in powder, but treat the Rebels like the ski they are designed to be, and you can take them anywhere....even in fluff. Side-drifts are not on the menu, but you can porpoise up and down through powder depths pretty well. For a ski with such good on-piste and mixed-condition design and performance, the Rebels really shouldn't do as well in powder as they do, but they work pretty well.

Turn Initiation, Apex & Finish:

The Coalition Rebels have a modern, well-proportioned sidecut with strong camber underfoot accented by a fairly generous tip and tail rocker, so they easily engage themselves into a turn with a gentle tip of the ankle and feed themselves deeper into the arc as you pressure the ski along its length. The initiation is smooth and progressive, leading to a strong support underfoot at the apex of the turn, with gradual tail grip and acceleration dictated by pilot pressure until it's released to start a new turn. The transitions at the end of the turns are easily modified from long to nearly abrupt shapes, showing good variety and flexibility. You can start your turn high and early and wait a few seconds to apply a transition to the apex, or take your time to start your turn low and wait until you're nearly past your mark and get a quick change of direction with a more forceful application of power and weight at the end. These are good traits of turn variety available in the Rebels.

Manufacturer's Mounting Position:

We mounted the Rebels on the recommended -8cm from centerline position and liked them on that mark. We tested behavior both forward and aft a few cm, and always returned to the -8cm position.

Analogies: ("This ski is like...")

A really well-trained, athletic young-adult retriever always eager to go out, no matter what the weather and run long, hard and fast with an an always obedient enthusiasm or cozy up on the couch and just take it easy, but instantly jump into action as soon as someone asks..."do you wanna go outside?" You know the type.

Notable Tester Comments:

Noel Lyons:

The Rebels want to revel!

I can imagine Cyndi Lauper on these skis careening down the slopes singing "Oh, girl's they wanna have fun, Oh girls just wanna have fun!" The Rebel skis show up to the mountain with the chutzpah of a skateboard. They have long board stability with short turn agility. Stealth missile smooth riders which are solid for the wide open spaces, responsive with nimble curiosity seeking a trail through the trees, or let loose for a play in the park. The all mountain rocker gives the ski a full play list of moves that are willing to dance to the tune of the rider no matter what song comes up on the jukebox.
Bottom line: Fiesty, Fierce, and Fun!

(Noel Lyons has been on the U.S. Ski Team 1976-1981, been an NCAA All-American, won a World Extreme championship, a U.S. Freeskiing Open skiercross, and a 24 Hours of Aspen race as well as being a ski tester for Ski Magazine and nominated to the Skiiing Hall of Fame in 2019)

Quick Comments:

Feels true-to length, despite the rockered tip and tail.

Really good all over the mountain, no matter what trail you take.

Loves to be driven, can take lots of pressure without folding up or washing away.

Fun-loving, nearly mischievious, yet seriously stable and quiet when needed.

Restores my faith that "All mountain skis" can actually work really well all over the mountain.
Things I Would Change About This Ski:

Nothing.

Short Answer When Someone Asks "What Do You Think About This Ski?":

Consider a shorter length for tight terrain...these feel like they measure.
Guys....This is NOT a "Woman's Ski". It's a unisex ski both men and women will enjoy. It's just sold by a woman-focused ski company. Hardcore skiers of any and all or no genders will rip on this ski.

What kind of skier is this ski good for and not suitable for?

Novices migh find the Rebel to be a little stiff for bumps and tight turns. Enthusiastic, athletic skiers will immediately take a liking to the Coalition Snow Rebel.

Advice To People Considering This Ski:

Demo a pair in two sizes on your favorite terrain to fine-tune the selection to suit your style.

Other Reviews:

Coalition Snow Website:
https://www.coalitionsnow.com/collections/skis/products/rebel-womens-carver-ski-brazen-jade-flame


So fast, so fun, so responsive
Katie on Feb 28, 2019

I volunteer on a ski patrol in the midwest. Last weekend I hauled a 275lb dude in a 75lb toboggan down an icy steep (for the Midwest) trail and the Rebels were totally solid.

The ski is super responsive and so much fun.

Thanks for making a killer product I'm super proud to ride!


So much fun!
Amy Brown on Jan 24, 2019

Woah!!
I had so much fun on these skis! I really enjoyed playing around in the groomer for a couple of weekends. Then Harper hit the east, and I really got a chance to play on them in a good dose of powder, with a pretty firm base. I can't think of a time I had more fun skiing at an east coast resort. These held up and were so playful from first lift to last run, and all the conditions in between. They never let me down, from the bumps, hard pack, and skiing in the trees. I can't recommend these enough. The hills of WNY might be short but my grin was so huge my teeth were cold.
I LOVE these skis so much!
Thank you, thank you!
Shred on

Fun, playful ski
Debbie Butts on Jan 07, 2019

Loved this ski. It is playful and very responsive. On a Black Diamond steep, putting this ski on edge, it carves beautifully across hard pack and groomed snow. Conditions were variable but the ski reacted positively and quickly while initiating turns and was fun while making consecutive short radius turns. It was also stable and quick on a variety of terrain. I would like to have tried it in the bumps, alas no moguls at this time.

Pics: (click for larger versions)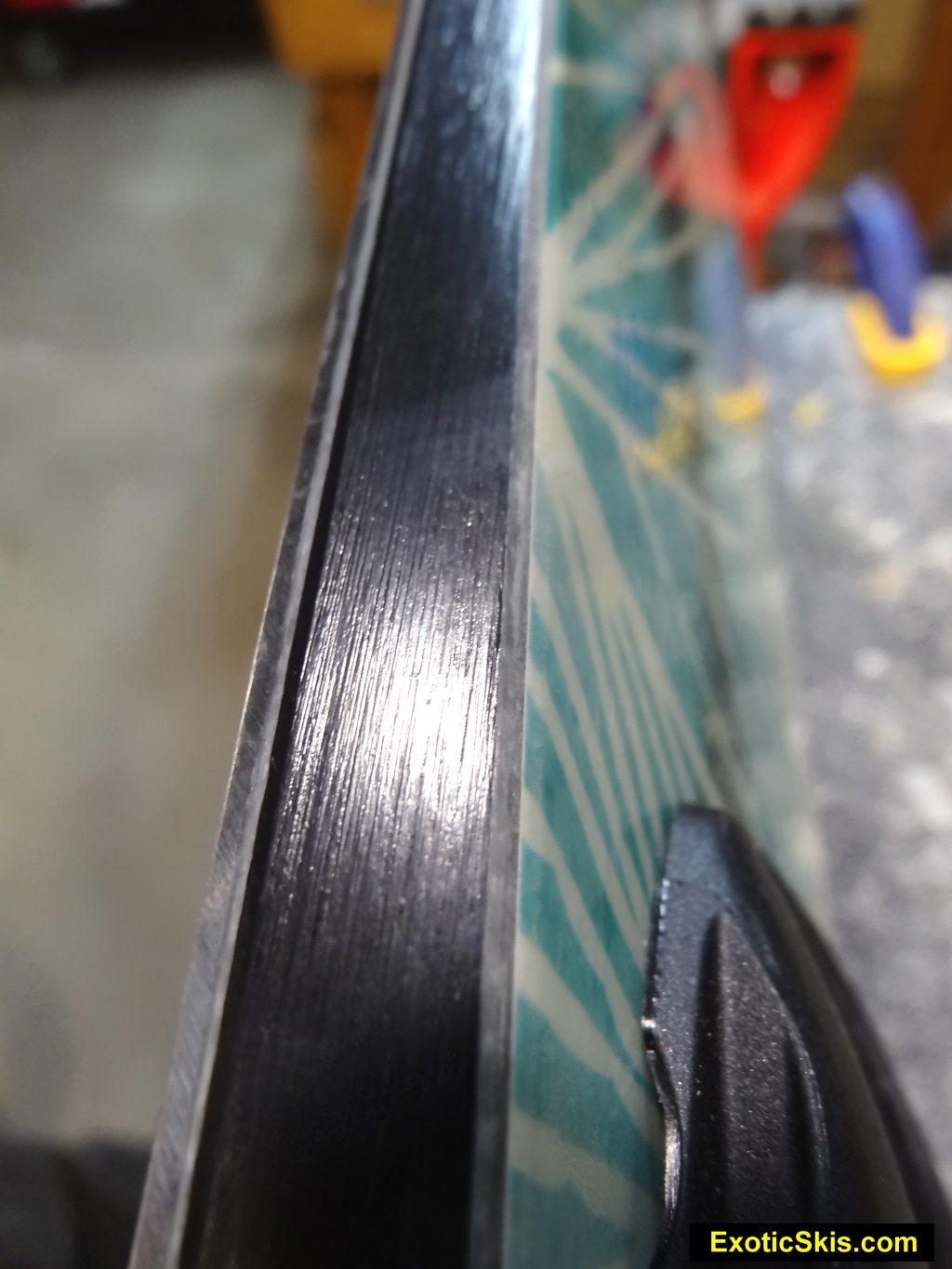 Sidewall detail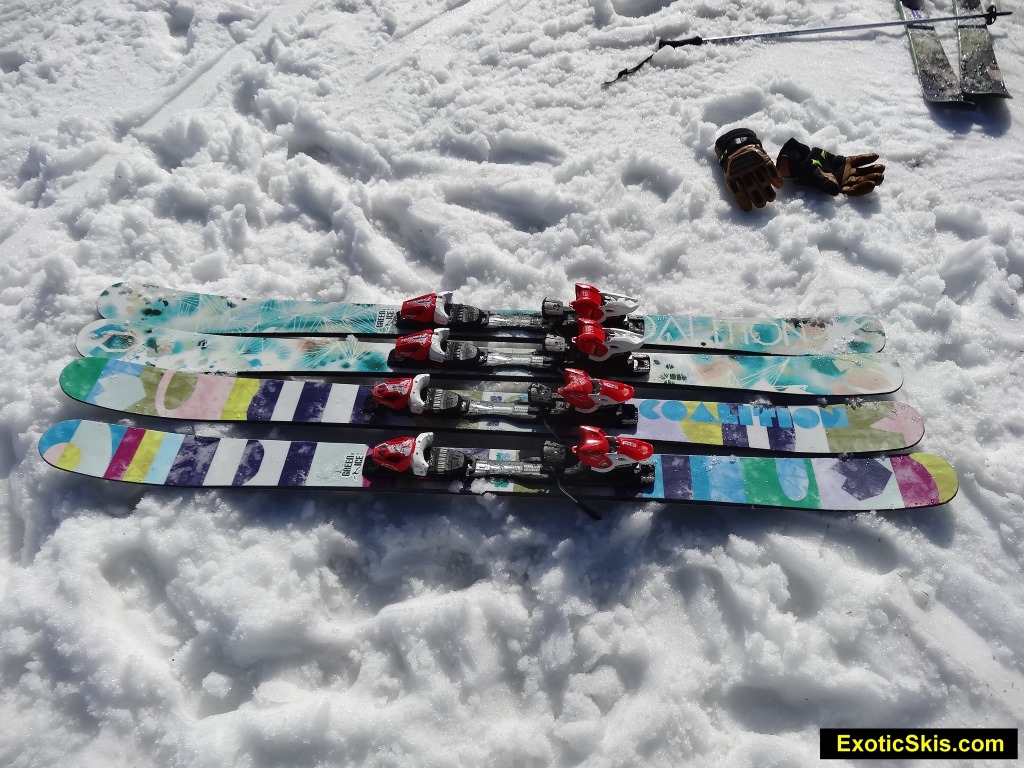 Coalition Snow SOS (foreground), Rebel (background)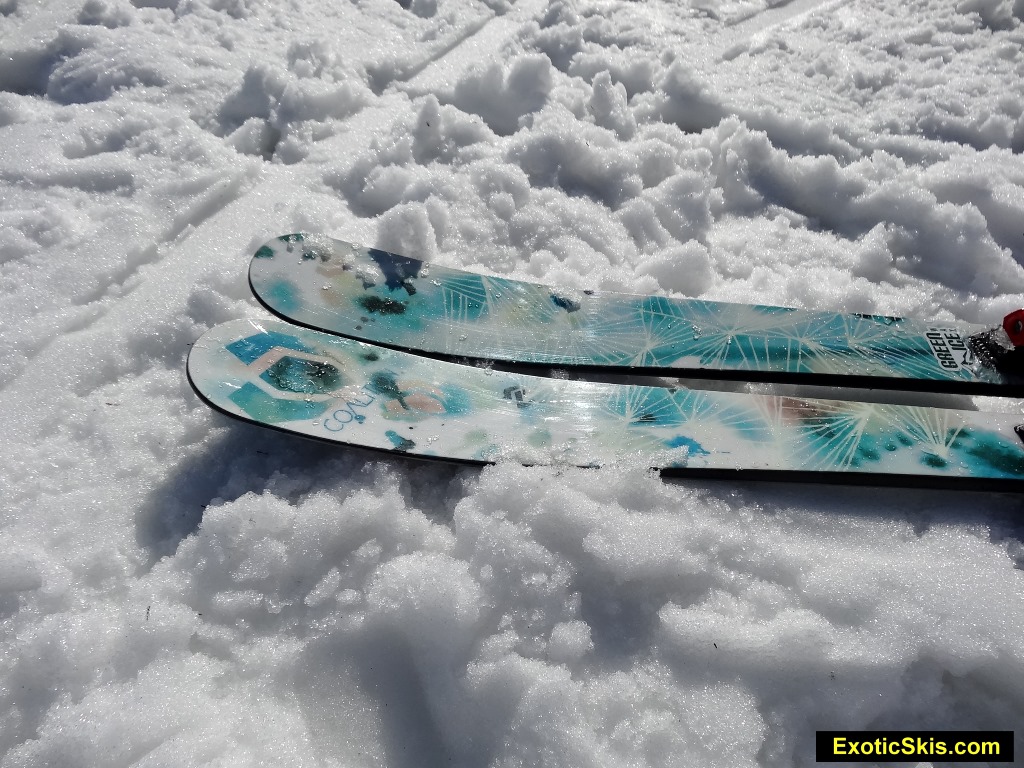 Coalition Snow Rebel Tip Profile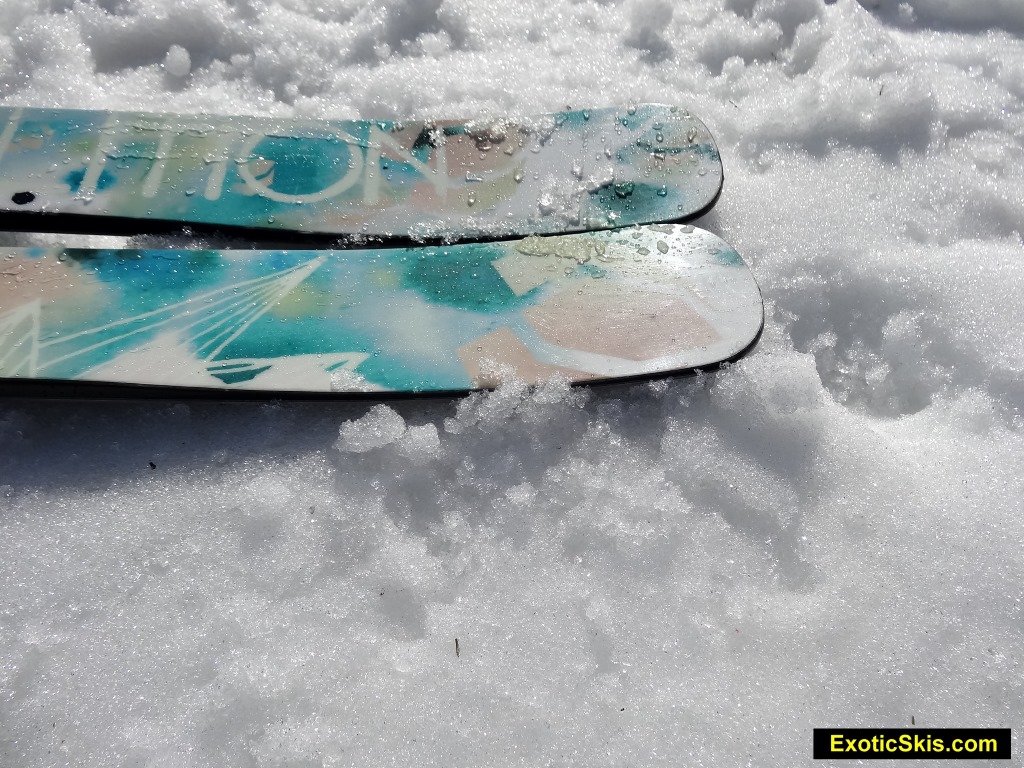 Coalition Snow Rebel Tail Profile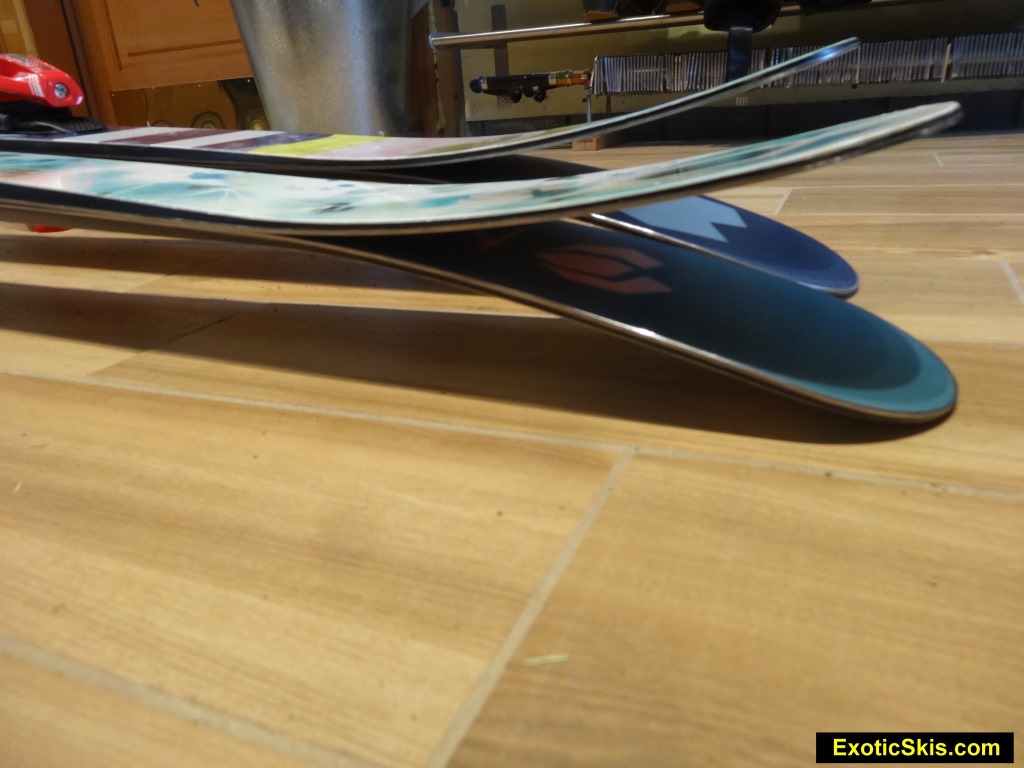 Coalition Snow Rebel Tip Profile
Last edited: