Talking a lot about less and less
Skier
Joined

Sep 16, 2016
Posts

1,202
Location
The resorts open tomorrow and, with all the press about the new tram and potential tolling and restrictions, I've been thinking more about the drive up to Alta and Snowbird. Hopefully these tips will speed up the process and maybe even slow UDOT's roll.
-ON THE WAY UP-
THE ENTRANCE TO THE CANYON:
Where Wasatch Blvd (Hwy 210) intersects Little Cottonwood Rd (Hwy 209) at the base of the canyon is what I'm calling the beginning. There is usually an electrified sign here repeating rules, traction tire requirements etc. There is also sometimes a police officer here checking tires. If you are a local, consider getting your tires checked and sporting a window sticker. It speeds up the inspection process. They are easy to get at most tire stores.
November 1, 2023 – February 28, 2024 The UDOT Cottonwood Canyons sticker program is a winter safety, preparedness and education program specifically designed for the Cottonwood Canyons. The goal of this program is to increase vehicle safety and preparedness by pre-inspecting vehicle tires for...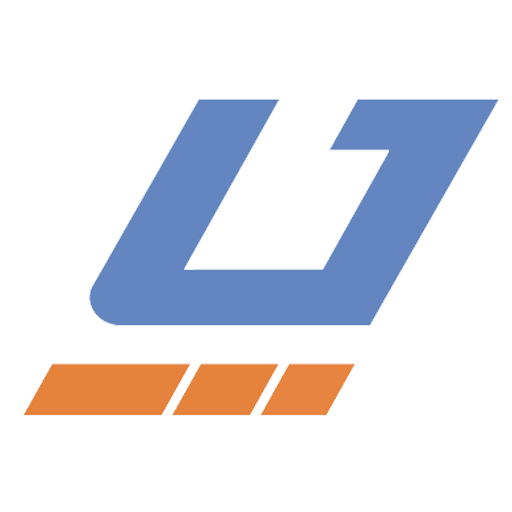 udot.utah.gov
If you don't have snow tires / all-wheel drive you should not try to enter the canyon here when traction devices are required, you should use a park and ride and
take the bus
. Don't wait for the police to turn you around, don't get part way up and spin out, don't even drive all the way to this intersection. Remember it might be clear for part of the way and really slippery later or it might be clear on the way up and snowy in the afternoon.
THE ROAD UP:
Entering the canyon, the road is three lanes. Two up and one down. The one on the right is a merging lane. Zipper merging is
required
in Utah. That means
DO NOT MERGE
until the merge lane ends (approx. a quarter mile up from the intersection),
then take turns
. Don't slow down to try to merge in early, or dive slowly in the empty lane leaving a bunch of space in front of you, drive quickly to the merge point at the end and take turns. If you are in the left lane at a crawl and someone
correctly uses the mostly empty right lane
and speeds by you, don't get the rage and try to cut them off or give a one finger salute. Even though they might seem rude, they are doing it correctly.
Research shows using all lanes of traffic for as long as possible before merging — aka zipper merging — can increase traffic flow efficiency by as much as 40%.
www.deseret.com
The speed limit on the canyon road is 40mph
. If some combination of you, your car and your tires is incapable of maintaining 40 mph most all of the way up the hill, please take the bus
. Most rental cars' tires are not capable of effectively driving up these canyons, even if the car has all wheel drive. Combine that with drivers that aren't familiar with their cars or snow driving technique, and you get a dangerous, slow, mess. If you are in a rental car, you should probably just use the park and rides. If it is snowing hard and you can't safely maintain 40mph, still
keep a reasonable pace
. Cars crawling at <5mph or stopping in the road makes it harder for everyone. Momentum is your friend in the snow, especially going uphill. Starting and stopping on a slick road going uphill can be challenging, even with good snow tires so
keep moving
.
About 5 miles up the canyon, there is a passing lane. If there is a car or cars behind you when you get to the passing lane, even if you have been driving 40 mph+ up the canyon, immediately move into the right lane and
DON'T SPEED UP!
People who have been following you up the hill at 30mph shouldn't have to go 70mph to get around you. When/if you pass someone, immediately move over into the right lane so others can pass you without having to slow down and ride your bumper. Yes, even if you are going faster than the limit. This isn't canyon specific but it is frustrating to follow someone up the canyon on a dry day going 25-35 mph all the way only to have them speed up to 60+ at the passing lane.
AT THE TOP:
When you are ready to leave the road at an intersection or parking access roads, try to maintain your speed until you are out of the travel lane if it is safe. The Gad entrance at Snowbird has a short braking lane before the turn, use it to slow down if possible. Don't slow to 5mph in the travel lane then make the turn. It starts a chain reaction that slows hundreds of cars down canyon.
The speed limit drops to 30mph at Snowbird and 25mph as you enter Alta. These speed reductions are there for a reason. People are entering the road, walking on the road, etc. Police often patrol with radar here btw.
THE WAY DOWN:
Be careful when passing and again, if being passed,
don't speed up
. Passing lanes on the way down tend to end in a sharp corner. Dropping speed going downhill while turning is a recipe for trouble. Get your braking done in a straight line before the corner and don't force a passing car into a difficult traction situation right in front of you.
The long downhill can fry your brakes and cause them to fade. If possible, downshift and use engine braking.